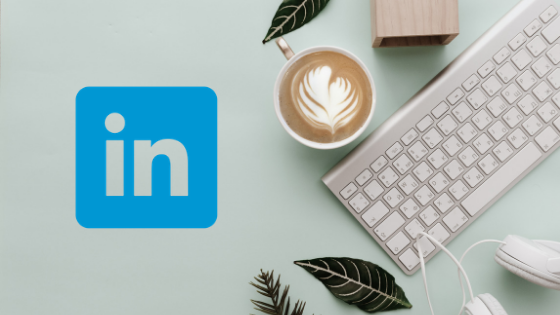 Is there really any point in having a LinkedIn-profile? Why should you put in the effort? And what should it say? Spend one day inside a headhunter's head, and you'll find that LinkedIn, next to our own networks, is our go-to-platform, our gold mine, and there are few things we appreciate more than a simple, but informative LinkedIn-profile. The easier it is to understand who you are and what experience you have, the quicker you'll have us on the phone, possibly pitching your dream job. Read on to find nine simple steps to make your profile serve you well: 
1. Think about what you want to say with your photo. Your beautiful holiday photo from Greece is great for Facebook, but maybe not when introducing yourself to possible employers on LinkedIn. Sunglasses and a drink in hand does not show how hardworking and responsible you really are. Bonus tip: use the header photo to showcase your interests: traveling, hiking, sports etc.
2. Write your current title and a short description in the field Headline under your profile picture. This makes it easy to find you in the list when we search for people with your kind of experience. An example could be IT Consultant – cloud, implementation, project management.
3. In the About under your header (if you do not have this field, it can be added by choosing Add profile section under your header picture), make a short sales pitch about yourself. Highlight your best soft and hard skills. This is what people see first. Remember that only the first two lines are visible before you click See more, so start with the most important. This is also where you put keywords that are relevant to your current job, or the new job you hope to get (IT management, cloud orchestration, ERP implementation ).
4. Make your profile as complete as possible. What a Project Manager within IT does varies. Help us discover you by describing your most important tasks, what computer programs you use, what tools you are comfortable with and which languages you speak (and the level of proficiency). Also, did you know that many companies allow you to apply for positions with your LinkedIn profile? The more complete the profile, the less you need to fill in each time.
5. Did your boss say something positive about you and your skills, or did you get positive feedback on a project you managed? Put it on there! We can all brag about ourselves, but when someone else does, it makes more impact!
6. In the Skills & Endorsements section your 1st degree connections can endorse you for your working skills. The fastest way to get someone to endorse you is to ask your trusted connections. The endorsements show those looking at your profile what skills your current and former co-workers perceive as your most prominent ones, but they also give them a look into the variety of your skills. For a recruiter seeing that 29 people have endorsed you for C++ gives an indication that you know what you are doing. They also work as searchable keywords for recruiters searching for potential candidates.
7. Speaking of feedback: The Recommendations section on your profile allows others to praise you. This is something they do from their profile, but you can also ask for a recommendation, perhaps from a former manager or a good colleague. Be nice and return the favor!
8. Looking for a job? Many people are on LinkedIn just because it is practical. If you are actively looking for a job, let recruiters know! Go to Account – Settings & Privacy. Under Privacy, choose Job seeking preferences from the left-hand menu. This will take you to a page that allows you to Let recruiters know you're open to opportunities. Slide the button to Yes, and you will be more visible to us.
9. The automatically generated URL for your LinkedIn profile typically consists of your name, hyphens and some random letters and numbers. Let recruiters know that you are a LinkedIn pro, and change this to just your name (if this is taken, add some less random numbers, or your location: johnsmithUK). This is done by clicking Edit public profile & URL in the right-hand column on your profile.
Good luck! We are looking forward to seeing your profile the next time we search LinkedIn for potential candidates.