Reduce time from employment to full performance by a third
Are you ready to read more about how you can increase the chances of your new leader succeeding in his/her new role by implementing integration on top of your onboarding? 
Then our white paper is just what you need! Just enter your information and you will receive it right away.
You will get to know more about the shortcomings and risks of a traditional onboarding process, and how a structured integration process can enhance the chances of success for both the organisation and the leader with 5 focus areas.
After reading this white paper, you will be able to identify the most important areas of leader onboarding, reduce time before full performance with a third, and learn how to successfully integrate new leaders.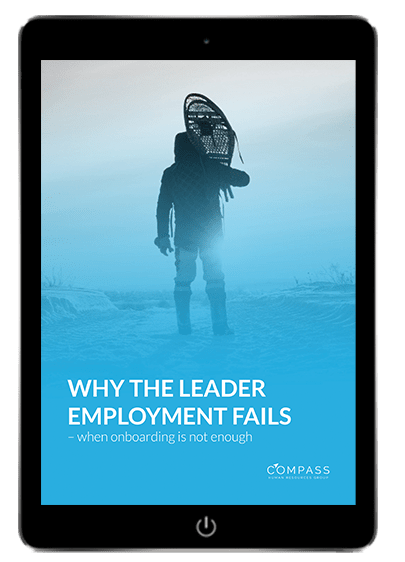 5 focus areas for sucessful integration of leaders
Here is a sneak peek at the 5 focus areas, we have identified based on research and decades of experience. Keep these in mind in order to successfully integrate your newly hired leader in addition to your "regular" onboarding.

Which output should your leadership drive in the new context?

Which parts of the organisational culture support performance?

How do you use your personal leadership without being derailed from the goal?

Which stakeholders should you mobilise, and how do you proactively influence them?

How do you map your team's abilities to perform and understand the need for development?
Read all about getting your newly hired leader ready and fully integrated to make decisions faster. Download our white paper.