Attracting IT talent for your business
Attracting IT talent for your business
We specialise in helping businesses recruit IT specialists and leaders for multiple industries. With the fast-paced and ever-changing world of technology, finding top talent to fill critical roles in your organisation can be challenging. That is where we come in.
At Compass HRG, we deeply understand the IT industry and the skillsets needed for success. Our team of expert recruiters has years of experience sourcing, vetting and placing top IT talent across various sectors, including finance, life science and consumer products.
Unleashing Your Organisation's Potential through tailored Recruitment strategies
We take a personalised approach to recruiting, working closely with our clients to understand their unique needs and requirements. Whether you are looking for a CIO to lead your IT department or a team of developers to build your next big project, we have the expertise to find the right fit for your organisation.
Our comprehensive recruitment process ensures we only present candidates who meet your requirements. We use various techniques, including candidate screening, skills assessments and behavioural interviews to identify the best fit for your organisation.
Going Beyond Technical Skills: We source IT Talent That Fits Your Company Culture
At Compass HRG, we are committed to providing our clients with exceptional service and support throughout the recruitment process. We stay up-to-date with the latest trends and technologies in the IT industry, ensuring that we can find and attract the best talent to meet your needs.
If you are looking for a partner to help you recruit top IT specialists and leaders to your organisation, look no further!
Contact us today to learn more about our services and how we can help you achieve your recruitment goals.
We have successfully recruited for the following IT & Digital roles for multiple industries:
Digital Channel Enablement Lead
IT Chief
IT-Project Leader
IoT System Consultant
Microsoft Azure Cloud Administrator
Digital Customer Journey Specialist
Head of Digitalization
Data & Analytics Lead
Data Scientist
IT & Proces Chef
UX Designer
BI Consultant
Internal IT Specialist
Business Analyst
Senior Analyst
App Developer
Head of IT Operations & Security
Embedded Software Engineer
Embedded Linus Systems Architect
Senior Consultant IT
Agile Coach
Omnichannel Inside Specialist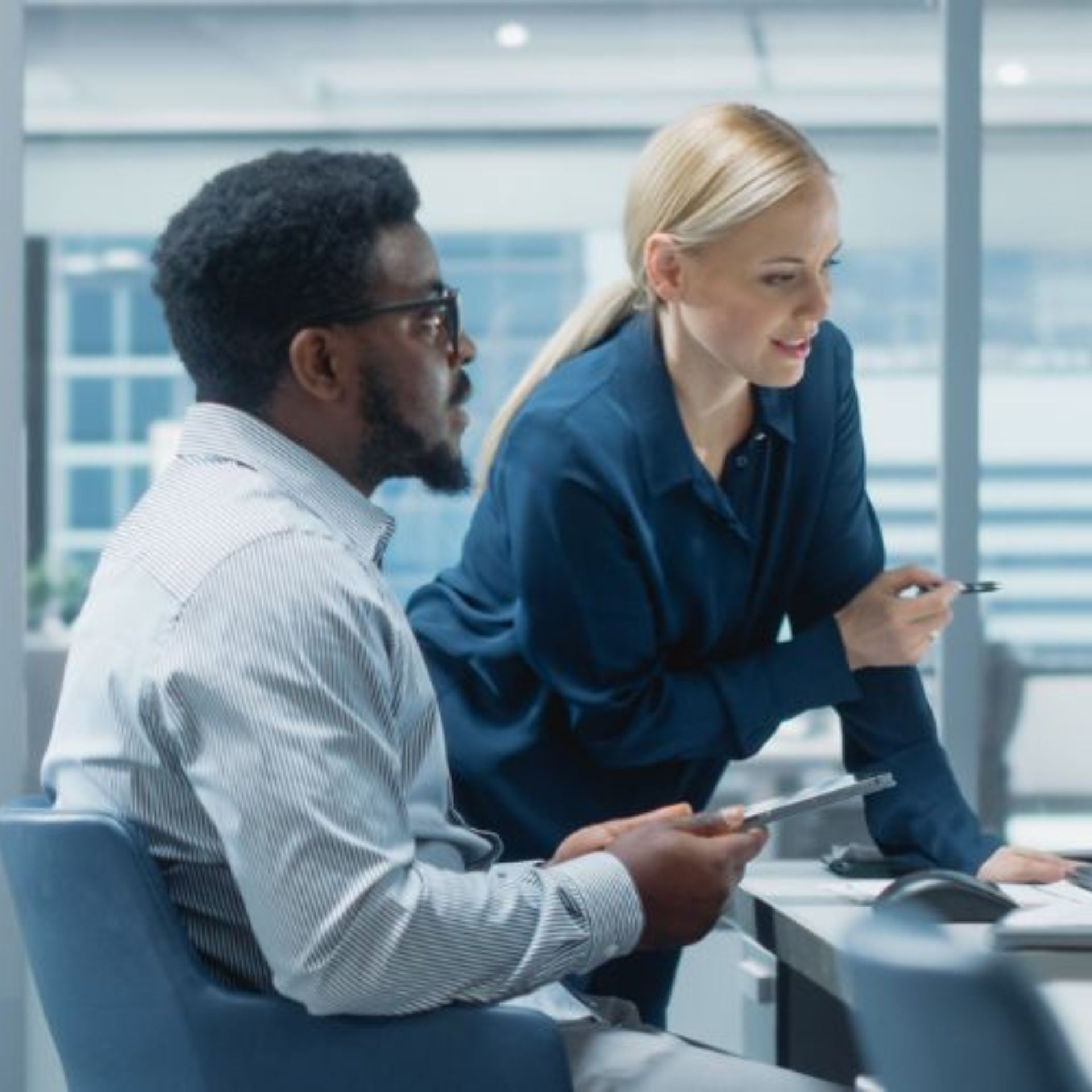 Are digital skills keeping up with digital developments?
Digitalisation and digital transformation projects are still hot topics
In recent years, there has been invested extensively in digitalisation, where process automation and optimisation have been a focus area for many companies. At present, digital transformation is very much about using IT solutions to make the way we already work more efficient.
The digitalisation agenda requires companies to first recognise the need for new skills and competencies, while ensuring that current profiles are developed towards digital needs. As a company, Compass Human Resources Group has extensive experience in the search and recruitment of digital profiles, as well as heavy IT specialists and leaders.
EXPERT IT RECRUITMENT SOLUTIONS FOR YOUR BUSINESS
Acquiring top IT talent
Our expert consultants specialise in identifying IT leaders and specialists that match your company's unique requirements and culture. With our customised recruitment approach, we provide exceptional candidates that can assist in building a solid and successful IT team.
If you...
Have a general question
Want an offer for a specific assignment
Want help identifying the right consultant
You are always welcome to contact us, and we will make sure to get back to you as soon as possible.
Fill out the form or give us a call.