UNDERSTAND THE INDUSTRY AND WIN THE BATTLE FOR TALENT
"The Battle for Talent" provides an insight into current trends and challenges in life science recruitment. It also describes strategies and methods that can help companies attract and retain qualified employees in an industry characterised by a high demand for talent.
The white paper points out that the digitalisation of the industry has led to increased global competition for talent and that companies need to think creatively and strategically to attract the best candidates.
It also offers advice on how companies can retain their current employees, including by creating a positive working environment and ensuring continuous development and career opportunities.
All in all, this whitepaper is a useful tool for companies looking to improve their recruitment processes in the life sciences industry in 2023 and beyond. It provides an in-depth analysis of current trends and offers concrete advice and recommendations to help ensure success in recruiting talented employees.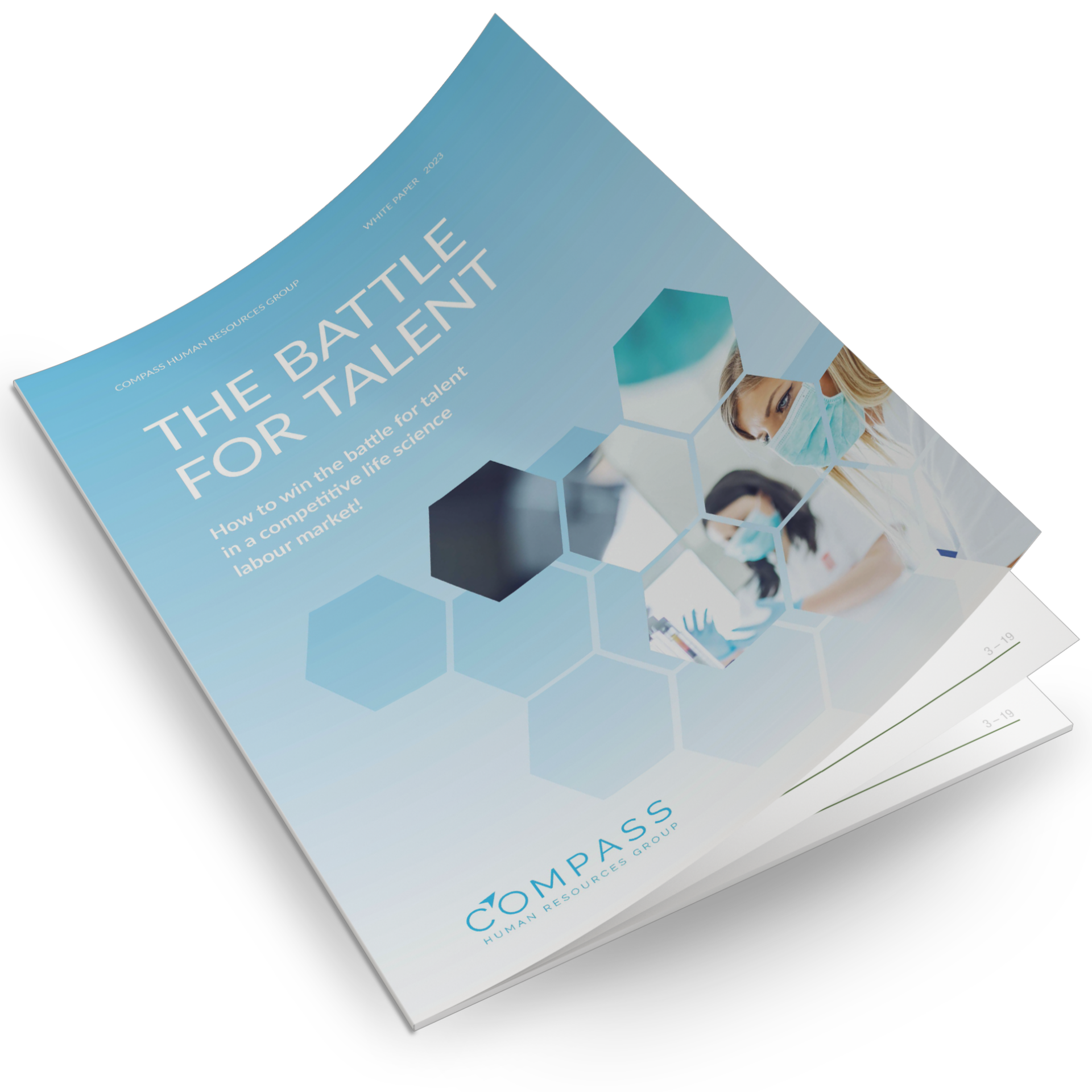 How to win the battle for talent
Download our white paper "The Battle for Talent" for concrete actions and solutions to meet the challenges the industry is facing today – and to succeed in one of the most competitive recruitment environments.

Key challenges within the industry

The life science industry in Denmark 

Global trends affecting life science

10 actions to meet your recruitment challenges