We are currently facing a radical change in the MedTech and Pharma industries where there will be worked more focused with the digital transformation in sales in the future. But what is behind this change, and how should the organisations in MedTech and Pharma succeed with the changes and stay in a strong position on the other side while simultaneously maintaining the best qualities from the classic KAM?
The digital transformation in the labour market has been prioritised for a long time in many different industries – a development, that has become even more apparent in connection with the pandemic. An increasing amount of tasks needs to be solved digitally today, including sales and the strong customer relation.
The latest example of this development is with American Pharma giant, Pfizer, where it was announced on January 11th that there are made radical changes in their sales organisation. This means that a couple of hundred sales representatives have been laid off in order to make room for new sales profiles that have not been the norm in the industry before; the digital KAM. This decision can be seen as the starting signal in an industry that has previously been   dominated by a far more classic face-to-face approach to sales.
But what is behind this ground-breaking decision and what will it mean for the MedTech and Pharma industries prospectively? Christian Winther, Director with an area of specialisation in MedTech at Compass, shares his views and recommendations to an industry that suddenly has to rethink a central part of their organisation: sales.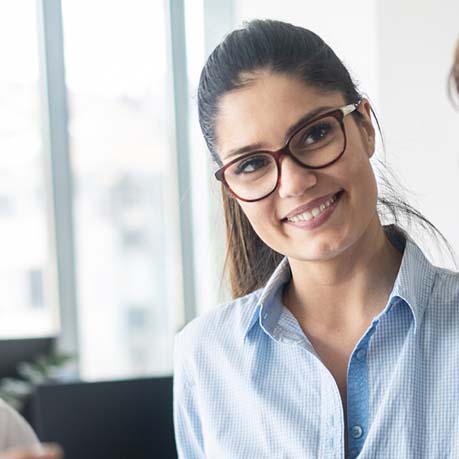 Learn more about how sales in MedTech and Pharma are increasingly similar in many critical areas.
The Current and Future Role of the Key Account Manager in Pharma
MedTech and Pharma's customers are making new demands

The decision to make a radical change in the sales force for Pfizer is fundamentally based on the fact that the healthcare system is increasingly focused on digitalisation and, therefore, expect their suppliers to do the same. Among other things, this means that the majority of customer interactions that have previously been physical now needs to take place online.
"It means that MedTech and Pharma organisations need to identify the best possible digital channels to reach out to potential and current customers. And that creates new, high demands for the sales profiles' digital competencies and creates conditions that are not necessarily consistent with the motivational needs of classic sales representatives. The more traditional seller can, for example, easily lose their incentive for selling as they lose more human contact in the traditional sense," says Christian Winther.
Christian has more than 20 years of experience as a Senior Executive within the MedTech industry and has extensive experience with areas such as organisational development, personnel responsibility, remote leadership, and international responsibility.
He focuses mainly on Healthcare, MedTech, and Life Science, but he also works more broadly with Compass' whole client portfolio. Furthermore, he is a sounding board for both small and large organisations that wish to build and add new competencies.
We need to rethink the process
Both MedTech and Pharma has so far been very traditional in terms of sales, and it can become necessary to think outside the industry box when finding and recruiting sales profiles with a strong digital profile. This change is only becoming more relevant due to the industries' large sizes in Denmark, where there is already a great demand for qualified employees.
"We can already feel the change among our customers in both MedTech and Pharma, who are increasing demanding qualified digital KAM's. In this case, we often recommend that they are open to recruiting in other industries that are already familiarised with the digitalisation of sales. A good example is the Fast-Moving Consumer Goods (FMCG) industry," says Christian Winther, and adds:
"Furthermore, I would like to emphasise that the need for digital competencies are not limited to KAM's and similar sales profiles, but also applies to both middle and upper management. Thus, it is a development we expect to see more of in connection with future executive search assignments that are also a central part of our business."
Generally, the need for looking into other industries when recruiting people for a large number of different job titles is a tendency on the rise, especially in the Life Science industry.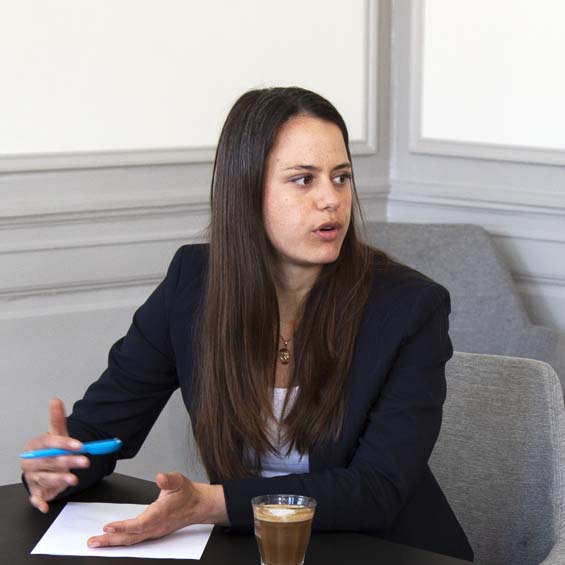 This is a need we have written much more about in our article about the transformed labour market here:
Part 1: The transformed labour market and the fight for the candidates
The advantage of a broad perspective

"When a radical change takes place in the way an industry does something, like the one we are beginning to see in Pharma and MedTech , a natural consequence is that one has to take many new things into consideration. Here, it can be a big advantage to discuss with someone who has a broad experience to draw on from several different industries," says Christion Winther, and continues;
"We do not claim we already have the answer to how the industry should act in the future, and how the transformation will impact the mix of sellers in the Pharma and MedTech organisations, when all comes to all. But in general, we make a point of advising our customers based on our broad view and experience. We work actively across very different industries and job titles, from specialists to CEOs. And at the same time as we are experts in the individual industries, we are also good at using each other's experiences and recommendations, when our customers wish to get rid of their industry tunnel vision," says Christian Winther.
The digital profile should not replace, but complement
However, Christian Winther does not think we should get ready to say goodbye to the traditional KAM as a part of the salesforce in the two industries. The personal relation between the sales person and the customer is still of utmost importance – and it will like continue to be this way in the future. Because the feeling of trust and honesty can be difficult to build digitally.
The importance of the close relation was especially brought into play during the pandemic, where it became obvious that customers extensively contacted the suppliers they already knew and trusted. For many organisations this has led to an even closer collaboration between the suppliers and the hospitals in order to find solutions in an otherwise chaotic time – a close collaboration made possible due to the existing relationship with the sales representatives.
Therefore, we are more likely to see a mix of the different profiles in the future, where the preliminary part of the sales process will take place digitally and afterwards will be supplemented with the more traditional sales process with physical meetings and demonstrations.
"The change is not happening overnight, making it important for the organisations in the Pharma and MedTech industries to see the development as a continuous process, where they have to be agile and adaptable. They have to keep asking themselves how the classic KAM is combined optimally with the digital mindset. Together with our customers, we are going to follow the development closely and advice, discuss, and recruit based on our continuous learnings," finishes Christian Winther.