Primo Danmark, Denmark's leading supplier and developer of extruded plastic solutions, has over 60 years of plastic industry experience. The company has always focused on finding highly skilled talent to continue developing and strengthening the organisation.
Primo Danmark's and Compass HRG recruitment collaboration began in 2014 and has grown over the years into a solid and rewarding partnership.
Successful selection and presentation of skilled specialists
Taj Bernth, CEO of Primo Danmark A/S, highlights the difference between Compass HRG and other recruitment agencies. "Their meticulous selection process and work around recruitment is worth emphasising. The initial presentation, the candidates' presentation, and the testing process stand out," says Taj Bernth.
Senior Consultant Claus Mengel-Niemann,  the primary recruiter in collaboration with Primo, has impressed Taj with his expertise in finding talented specialists. His extensive market knowledge and technical understanding have been a significant strength of the partnership.
Focus on a cultural match and professional strength is crucial in recruitment
Taj Bernth emphasises the importance of finding candidates who fit into Primo as a company and their culture. He points out that this process has become more precise as cooperation has developed. According to him, it is just as essential to find candidates who are a good cultural match as it is to find the strongest professionally. Both aspects must work together to achieve a good match. Taj says: "It is crucial that we find specialists who both fit into our corporate culture and are professionally strong. This balance is the key to success."
Recommendation based on years of solid collaboration: Compass HRG delivers reliable recruitment results
Taj Bernth concludes by praising Compass HRG for their professional and efficient handling of challenges and obstacles. He points out the significant success rate in their recruitment efforts and highlights that they continue to use Compass HRG because of this. Although the need for guarantees rarely arises, the Taj is confident that Compass HRG will handle any situation satisfactorily.
Taj adds: "We find that Compass is professional in their contract management and delivers exactly what we need. The recruited candidates match our needs and stay with us for a long time. This is incredibly positive, and we are very pleased with the collaboration."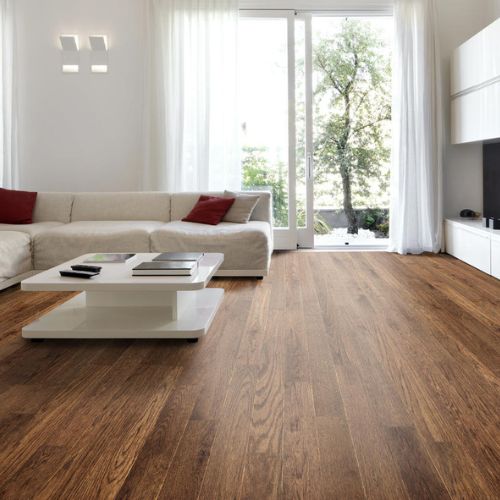 Compass HRG har fungeret som kontinuerlig rekrutteringspartner i forbindelse med rekruttering af leder- og specialistroller for Tarkett. Læs mere om samarbejdet i artiklen.
Tarketts kontinuerlige samarbejde med Compass HRG